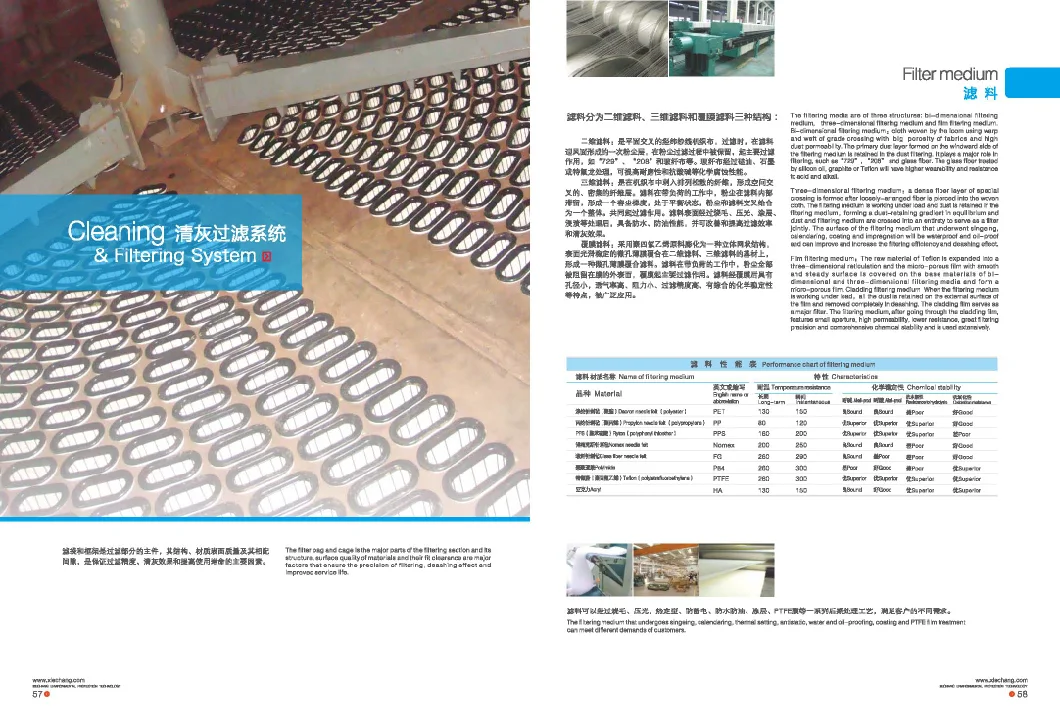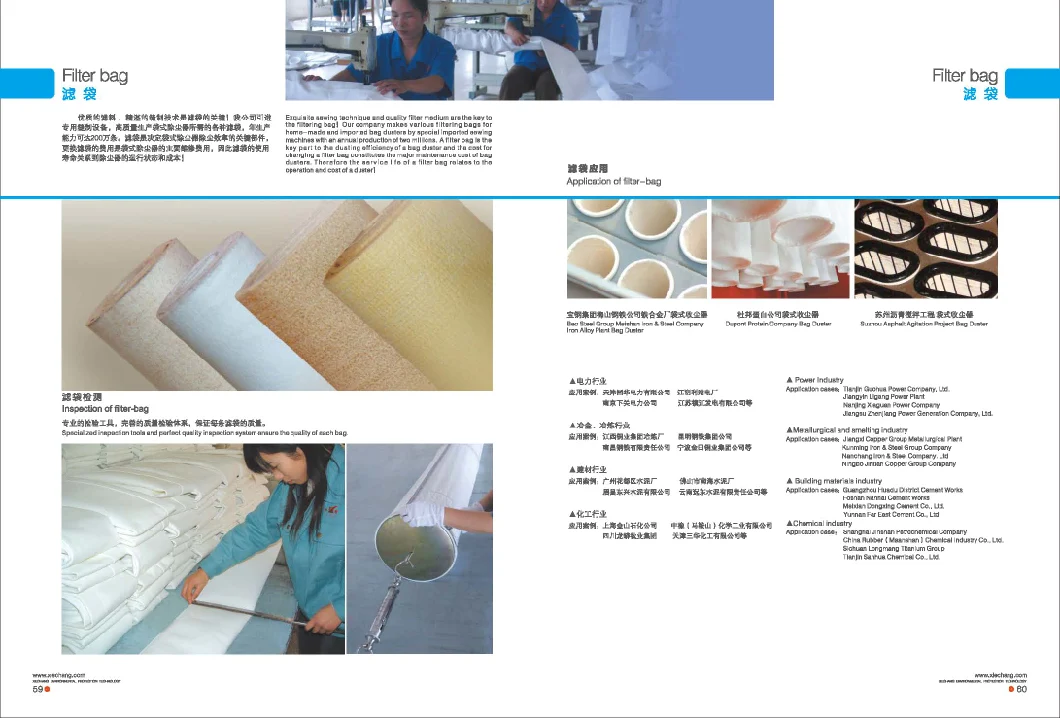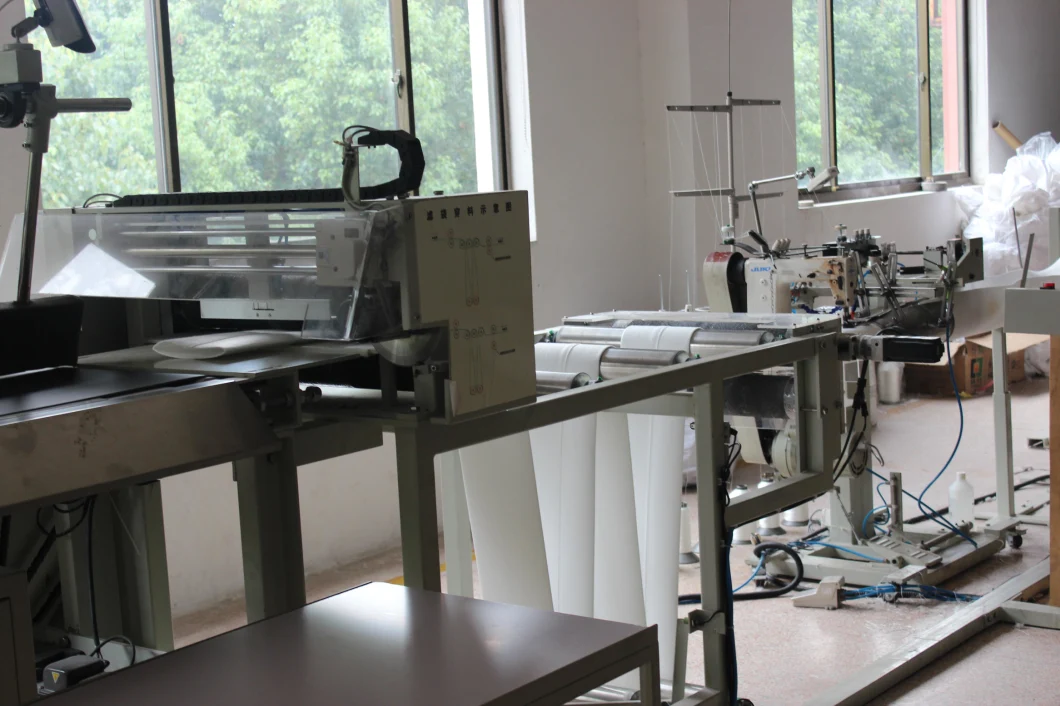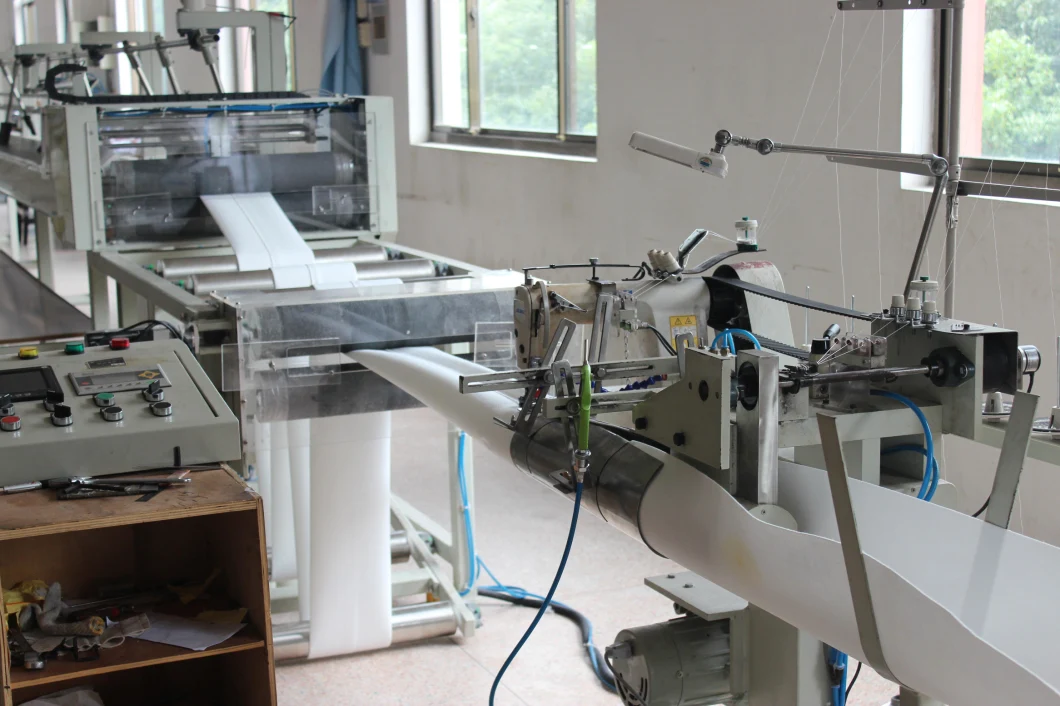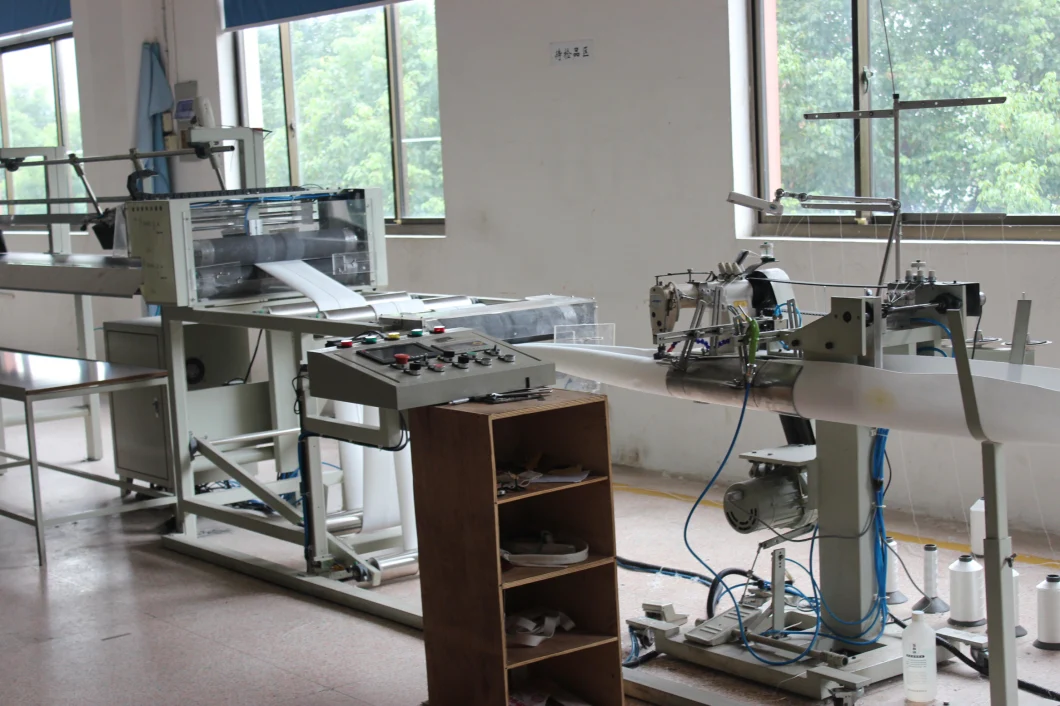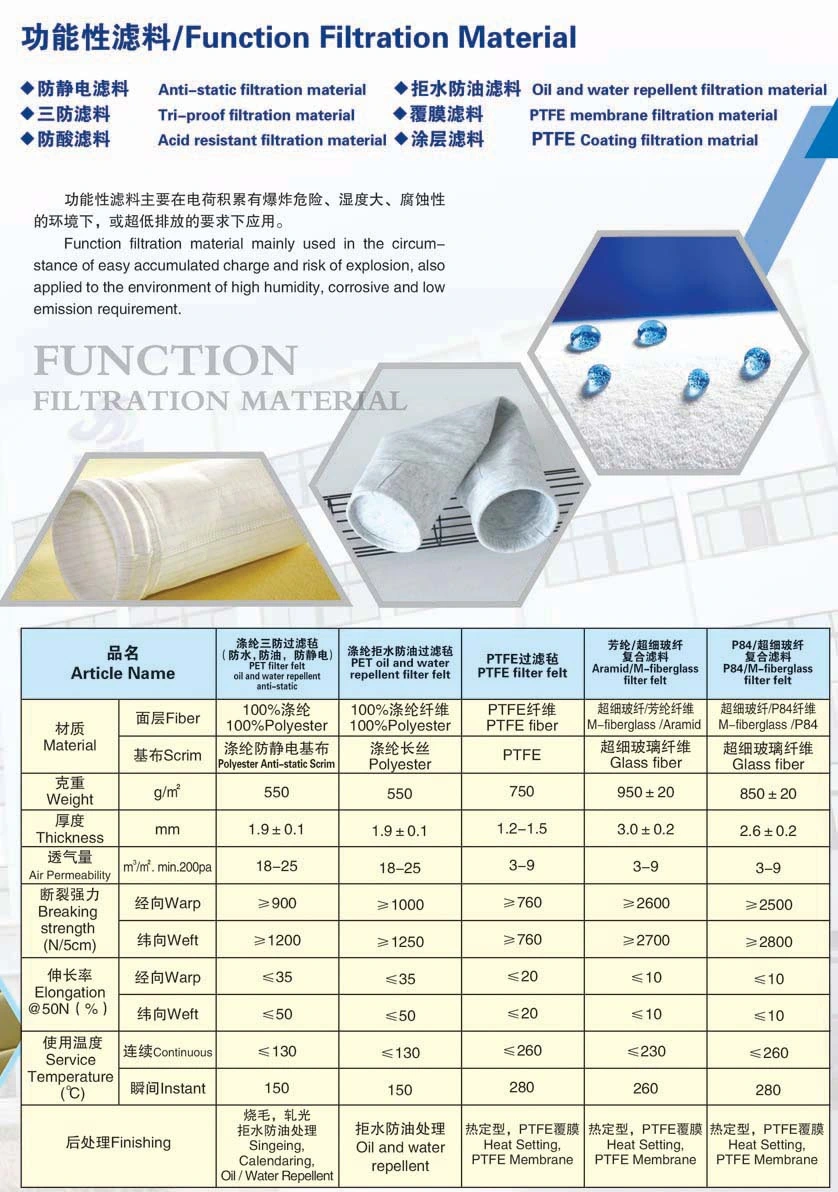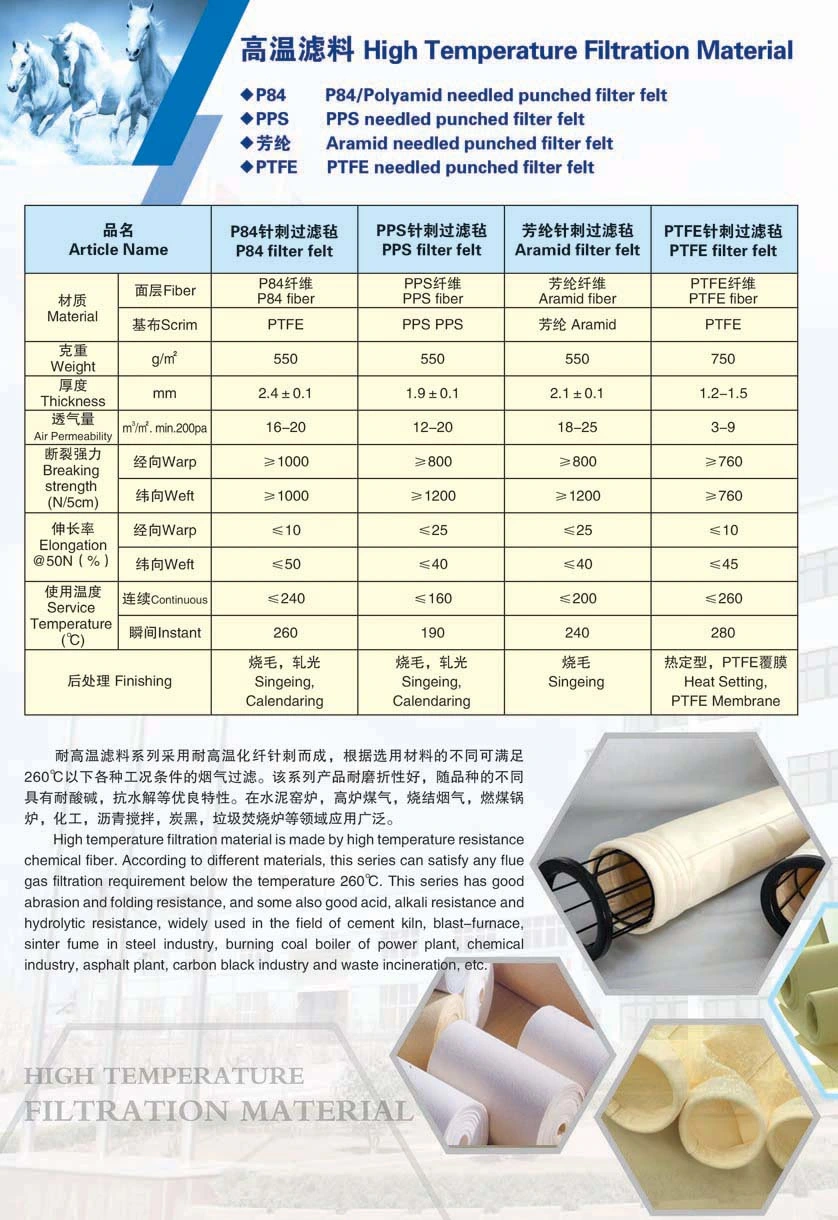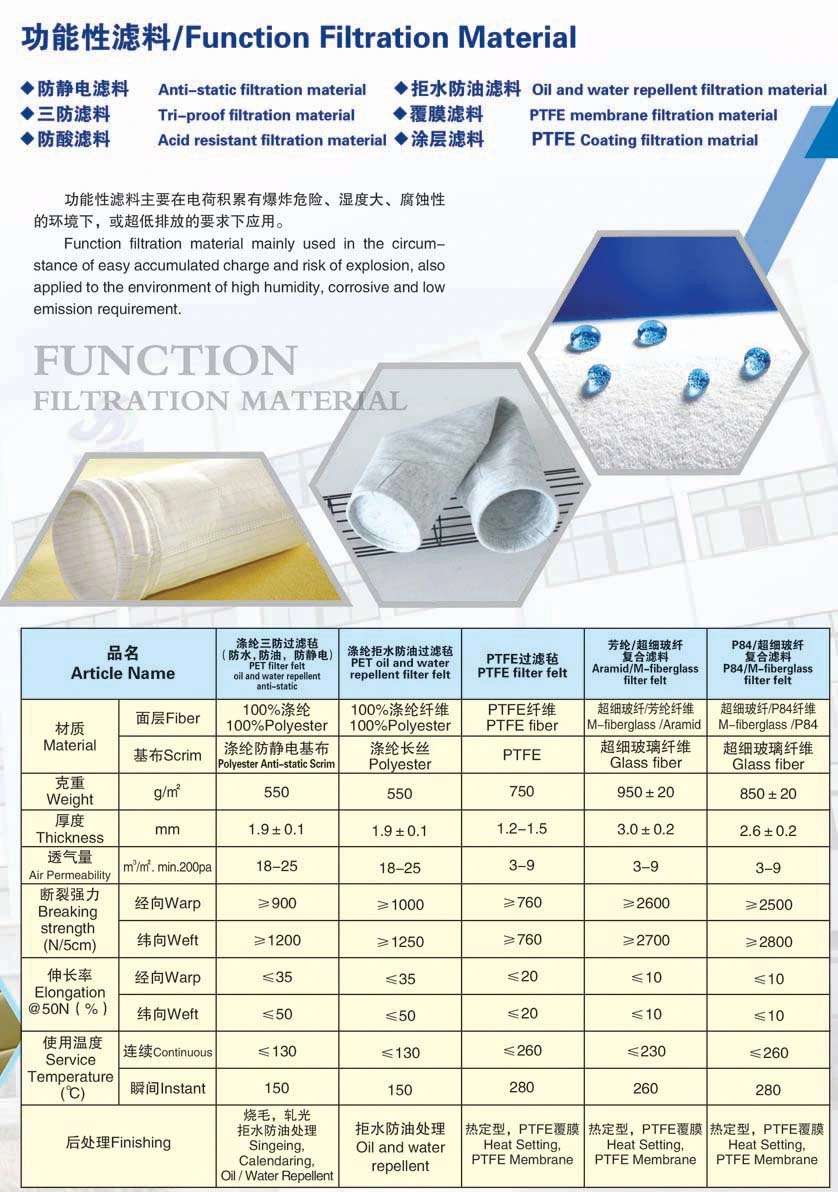 1.The material of the dust collector filter bags:
(1) 100% POLYESTER
(2) ANTI-STATIC POLYESTER
(3) 100% POLYPROPYLENE
(4) HOMOPOLYMER ACRYLIC
(5) NOMEX (ARAMID)
(6) RYTON (PPS)
(7) P-84 (POLYIMIDE)
(8) GLASSFIBER
2. The filter cage could be carbon or stainless steel material with veturi tube. It could be also split filter cage in two or three pieces construction for easy installation on the site. Filter cage could be 8, 10, 12, 14, 16, 18, 20, 24 number of 3mm or 4mm veritcal bars.
3.Our company imported from Japan the three-needle and six-thread sewing unit that produces duster bags specially and can process bags f different shapes to the users requirement including round, trapezoidal, flat and profiled filter bag.
4.We can provide two different kinds of the filter bags, one is external filter bag, the other one is internal filter bag.
We can meet the different requirment of media and type!