Outlet water pipe: Thickened PVC transparent steel wire hose, You can see the filter effect.
Gloves:2 sets of high-temperature-resistant gloves.
10 Micron Filter: Intercept carbon ash during cleaning.
Inlet water pipe:10 Meters Thickened and reinforced new PVC material water pipe.
10 meters power cord: Bendable, flame retardant PVC, high-precision oxygen-free copper core power cord.


DPF6.0 is the fast and 100% cleaning DPF machine
At present, automobile emission standards are relatively strict, so basically all diesel engines such as trucks and trucks must be installed with DPF (Diesel Particulate Filter), DOC (Diesel Oxidation Catalysts), SCR (Selective Reduction Catalysts) to reduce exhaust emissions. In general, in order to regenerate a filter that continuously accumulates soot, it is necessary to burn off carbon deposits by raising the temperature of the exhaust gas at the filter inlet. However, when the equipment cannot be actively regenerated and product alarms, manual intervention is required.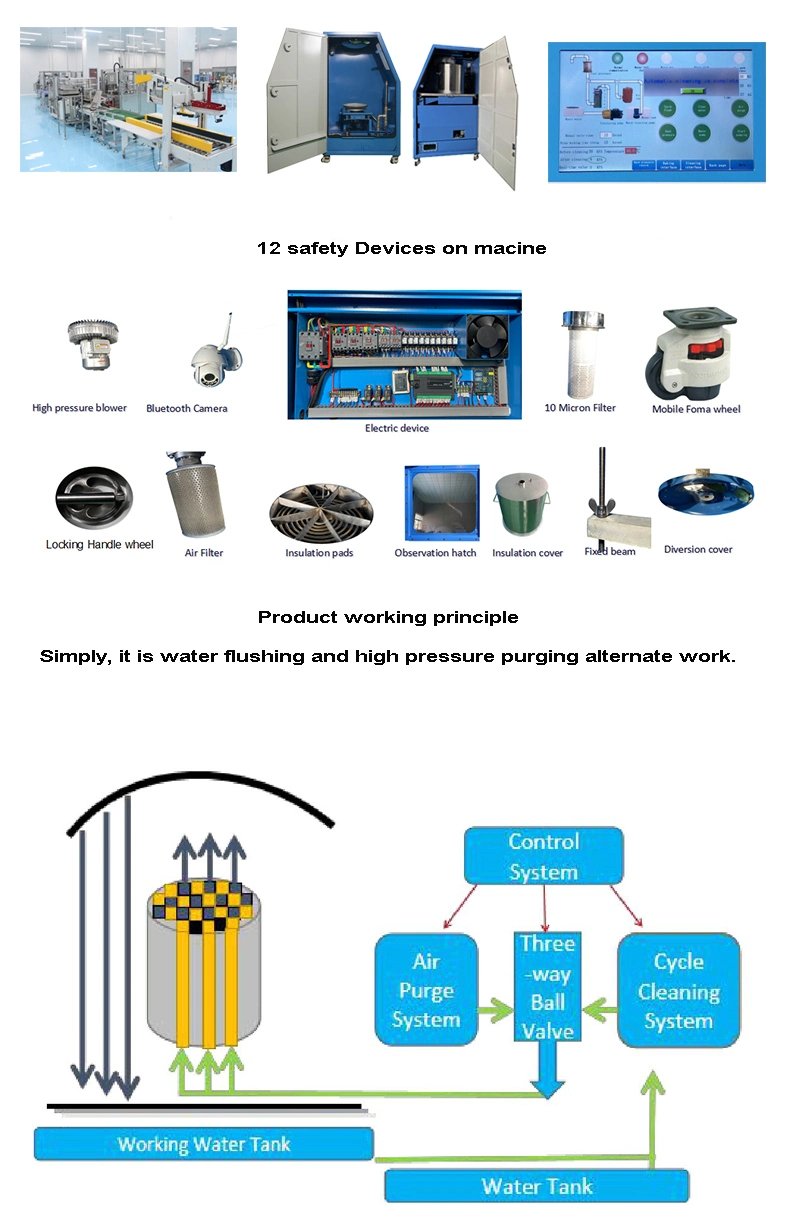 The high-pressure air in the high-pressure gas storage tank is released instantaneously. Using the top water of the air, the compressed water is generated to generate potential energy, and the blockage inside the honeycomb carrier is pushed out instantly.
After the circulating water is flushed, the bottom of the DPF and the honeycomb mesh are filled with water.
The high-pressure gas in the high-pressure air storage tank is instantly released, and the water under pressure by the high-pressure air will instantly push out the hydrogen sulfate and ammonia bicarbonate composite blockage adsorbed inside the honeycomb mesh.
This process will cycle three times( Can be set according to the DPF degree of clogging ). So that can remove all the blockage out from filter. It can reach nearly 100% cleaning efficiently.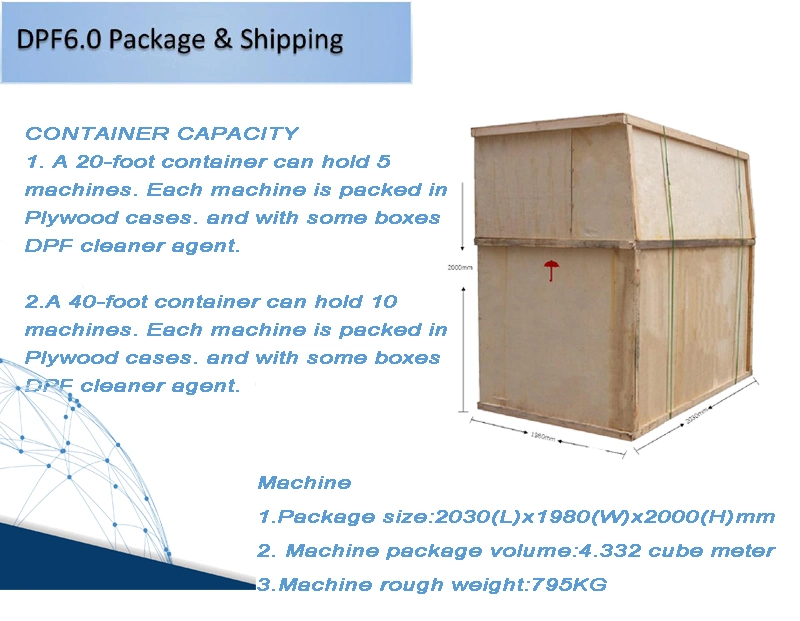 Certification:

Kingkar has a professional manufacturer with 19 years of experience in vehicle maintenance and repair equipment. With the world's leading technology in automobile exhaust
gas treatment. Request by our distributors from all over the world, in the past 10 years, we have successfully researched and developed the most competitive PDF cleaning machine.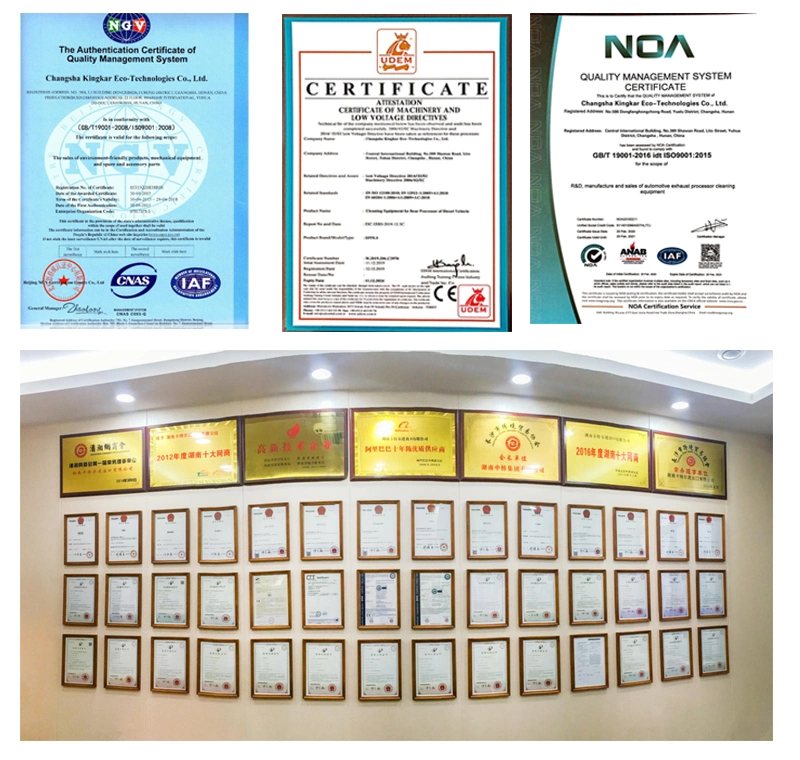 To be the Sole distributor you will get the following supporting:

1.Best price----Distributor price for DPF6.0 cleaner machine and DPF cleaning agent;
Authorized you being Kingkar sole distributor---in your country

2. Promotion material -----advertisement design and printing free for you. Such as flyers and rolled banners;

3. New website---we will build a new website for you to do promotions;

4. Open Facebook page--- for you free and we pay for the daily cost;

5.Technical training---one to one after service from our professional service team;

6. Free spare parts for maintenance---no worry about the after selling service, we will provide the spare parts to our distributor for two years